Paint Protection Film Bethesda NC
August Precision is dedicated and committed to providing the finest paint protection film installation services in Bethesda NC. We have the experience, expertise, and premium quality products to transform your vehicle's appearance.
August Precision is the premiere paint protection film installer in Bethesda, NC.
Paint protection film has advanced flexibility and hugs tightly to curves and contours, which makes it easy to install and leaves no visual trace.
Rocks, bugs, stone, sand, harsh weather, keys, salt, rings — you name it. Paint protection film provides a virtually invisible film that tirelessly protects your paint, even when you can't.
August Precision will professionally apply paint protection film to the high-impact, vulnerable areas of your vehicle.
Paint Protection Film Packages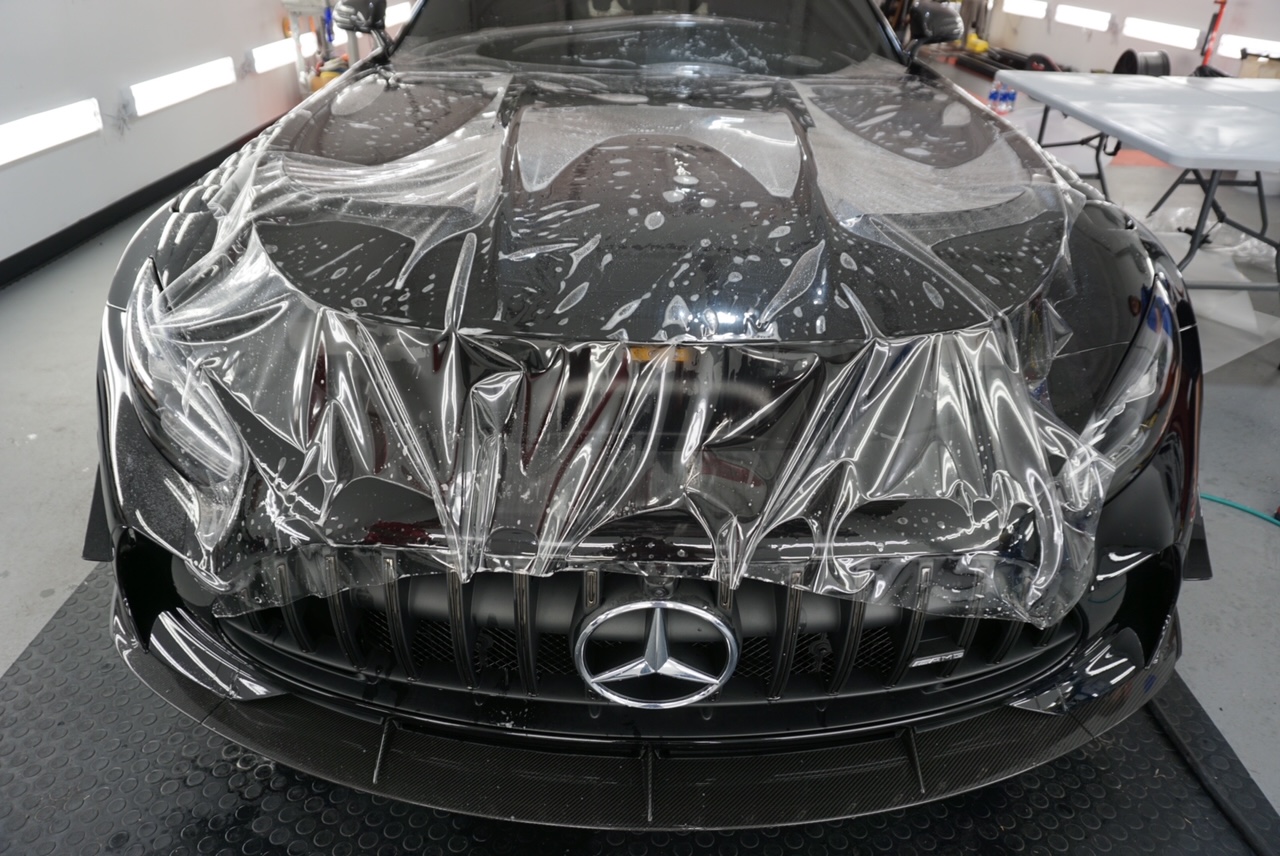 Paint Protection Film offers:
Unrivaled scratch and stain resistance
Exceptional clarity
Resistance to yellowing
Self-healing technology, which makes most scratches disappear*
Tough, durable, and maintenance-free
The Automotive Appearance Specialists™ at August Precision use Paint Protection Film to produce a custom, incredible, stunning protective coat for your automobile.
PPF SPECIFICATIONS
Glossy Finish
Hydrophobic (Advanced water-repelling properties)
Anti-Contamination (Easy to remove contaminants)
Stain Resistant
What is Paint Protection Film?
Paint protection films are clear or colored polyurethane films that are applied to vehicles to protect them from scratches, dents, or swirls caused by road debris, rocks, bug droppings, and other environmental elements.​
With Premium Paint Protection Film Installed by the Automotive Appearance Specialists™ at August Precision you can stop fearing chips, scratches, rocks, sand and salt!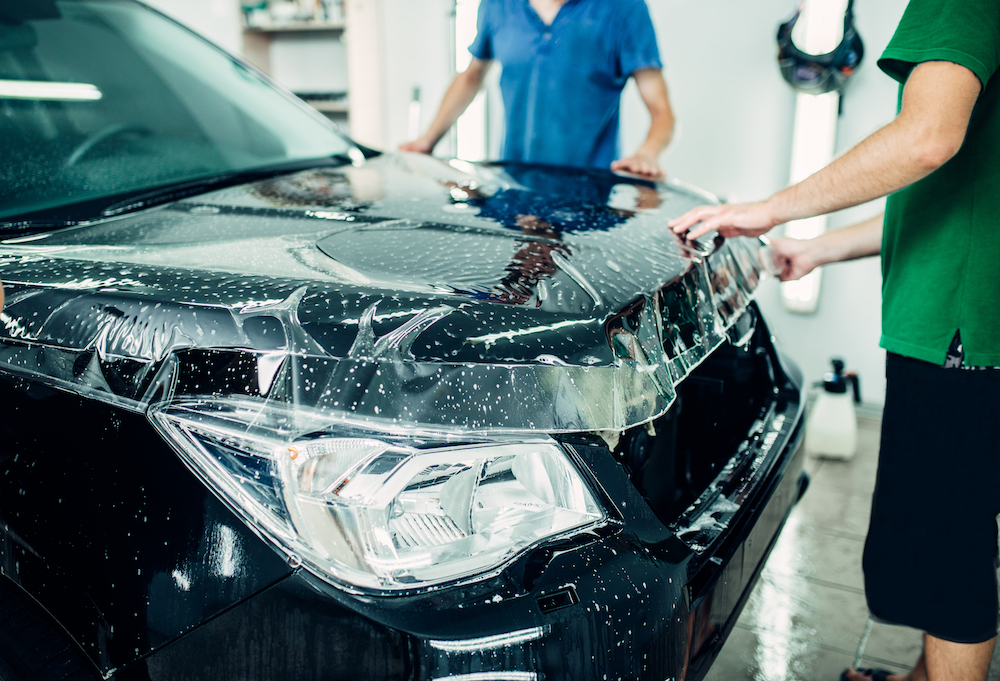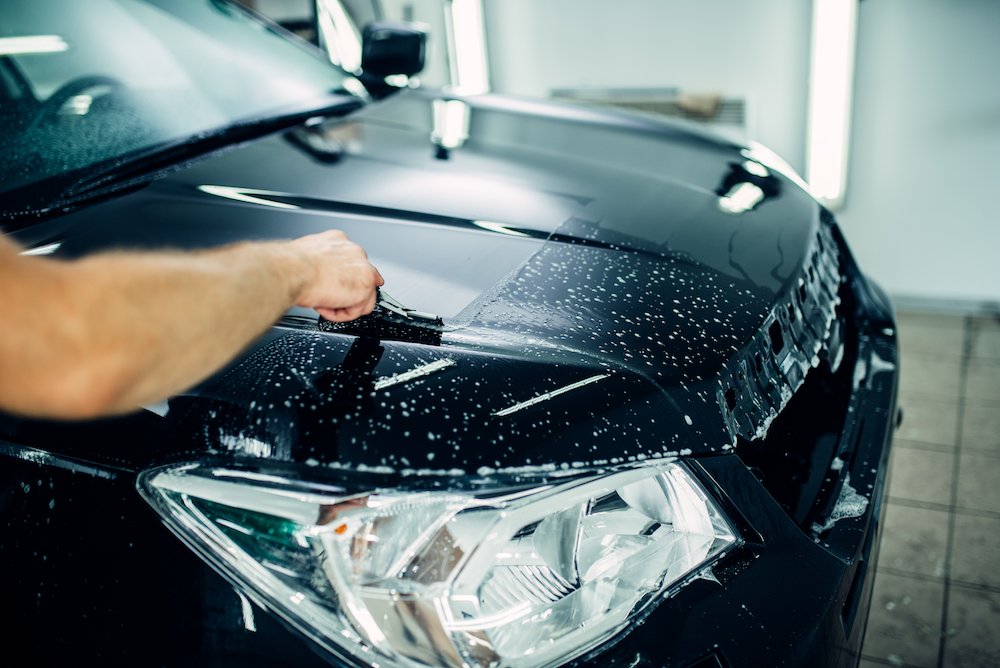 Understanding Paint Protection Film
Film:
A premium paint protection film will have a perfect finish which leaves the film virtually invisible. It is stain and discoloration resistant so bird droppings, air pollution, and road grime will never leave the film stained or yellowed.
Patterns:
Prior to having paint protection film installed, the installer has to download a pattern from a pattern supplier. Pattern suppliers engineer a pattern based on each individual vehicle. They measure the areas that are going to be covered with paint protection film, then design a pattern that will accurately fit the vehicle.
What Our Customers Say About Us
Get a Quote
Please complete the form below to get a quote.
August Precision operates within Raleigh, Durham, Chapel Hill, Cary, Apex, Carrboro, Clayton, Fuquay-Varina, Garner, Holly Springs, Knightdale, Mebane, Morrisville, Sanford, Smithfield, Wake Forest, and Rocky Mount North Carolina daily.  August Precision also operates in Greensboro, Winston Salem, and High Point. August Precision offers its full array of services up and down the East Coast of the US from Maine to Florida by appointment.
We offer professional detailing, ceramic coating and paint correction services that restore and protect your car.
The Automotive Appearance Specialists™ at August Precision offer luxury and exotic mobile car detailing services daily throughout the Raleigh, Durham Chapel Hill area of North Carolina, as well as the East of the United States by appointment. We come to you via our mobile detail operations unit, at any day and any time.
Our Automotive Appearance Specialists™ understand the extreme sensitivity of your car's appearance and we pride ourselves in performing a mobile car detailing service that cleans, corrects, and protects your automobile to extraordinary levels inside and out.
August Precision's passion and enthusiasm for proper car detailing, as well as our unparalleled knowledge of car cleaning, swirl and scratch removal, waxing, ceramic protection and much more has allowed us to develop a following of automobile, motorcycle, and RV owners and enthusiasts. Take a look at the variety of automobile brands cared for by August Precision Automotive Appearance Specialists™ on a regular basis via our Instagram feed.
We invite you to explore this site to get a better understanding of the benefits of professional level, show quality detailing, and to view our ongoing obsession with unimaginably clean and shiny automobiles.
Paint Protection Film Bethesda NC
6241 Westgate Road
Suite 115
Raleigh, NC 27617
August Precision
Automotive Appearance Center
6241 Westgate Road
Suite 115
Raleigh, NC 27617